Several steps are necessary to produce a nonwoven that meets particular specifications.
Individualisation is ever present throughout the entire production process: from the choice of fibre properties and fibre length to the final finishing steps. The following therefore gives just a simplified overview of how we produce our nonwovens.

The choice of the fibre is also always determined by what the nonwoven has to achieve and where it will be used.
Large selection, including the option of combining synthetic (polyester, polypropylene, polyacrylic, original and regenerated fibres), natural (wool, sisal, jute, flax, hemp and cotton) or recycled fibres (of all common quality grades, in white, coloured or multicoloured)

A uniform fibre layer/web is created by parallelising and combing the fibres.
These layers are then laid on top of each other by machines until the necessary width, length and weight is reached.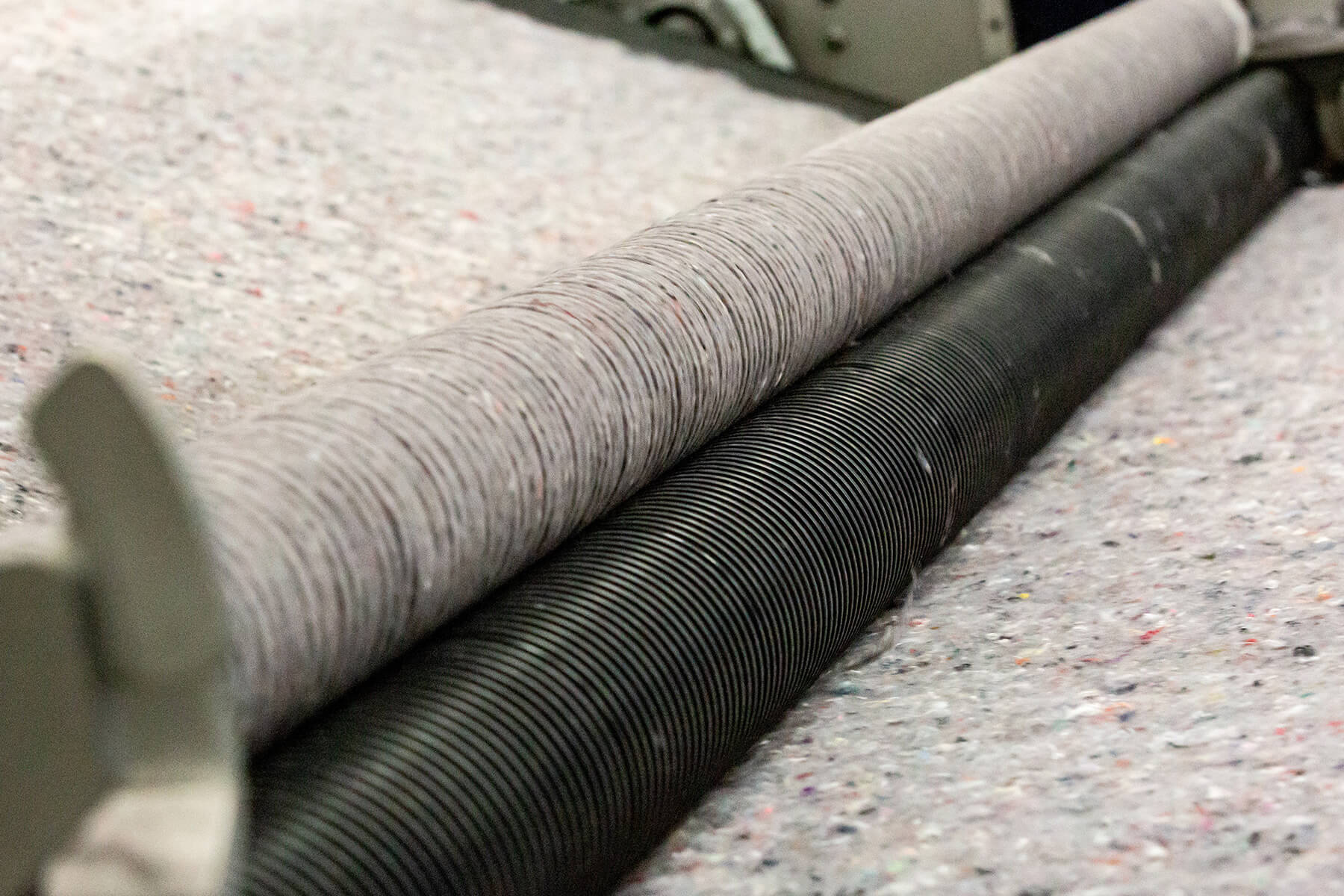 This step transforms the loosely combined fibres into a strong nonwoven. This can be a thermal, chemical or mechanical process.
Bonding processes can be applied to almost all raw materials and can be combined with each other.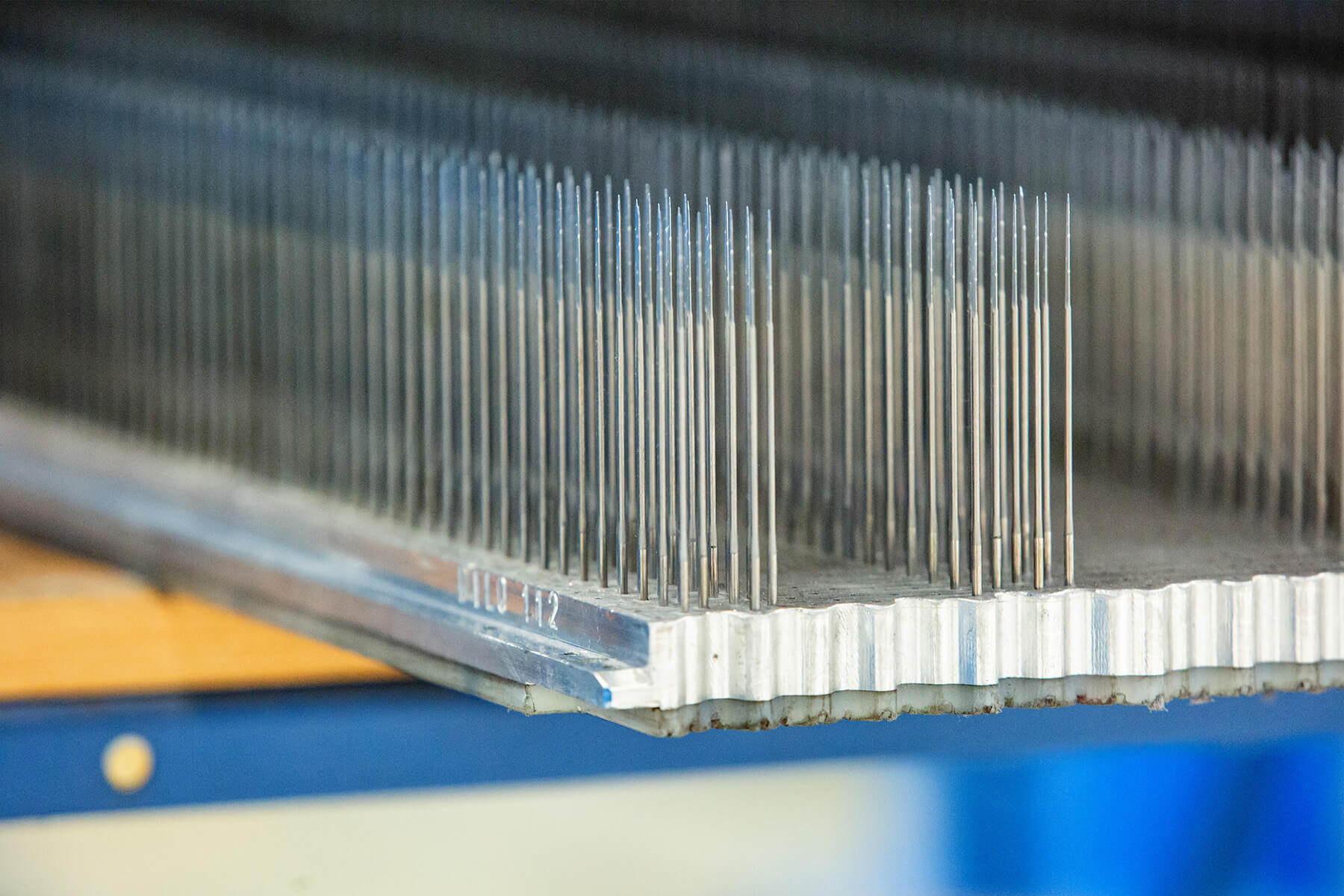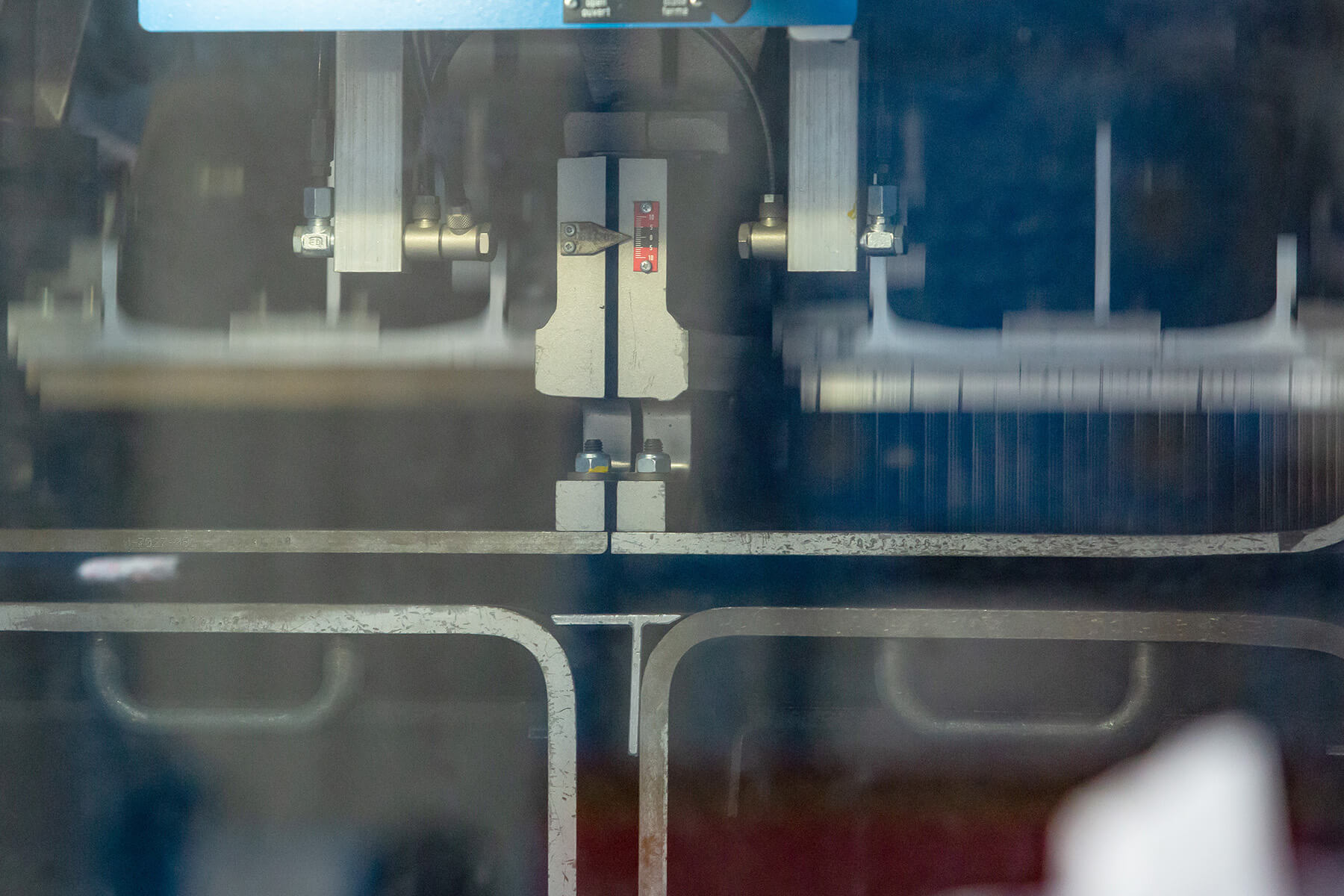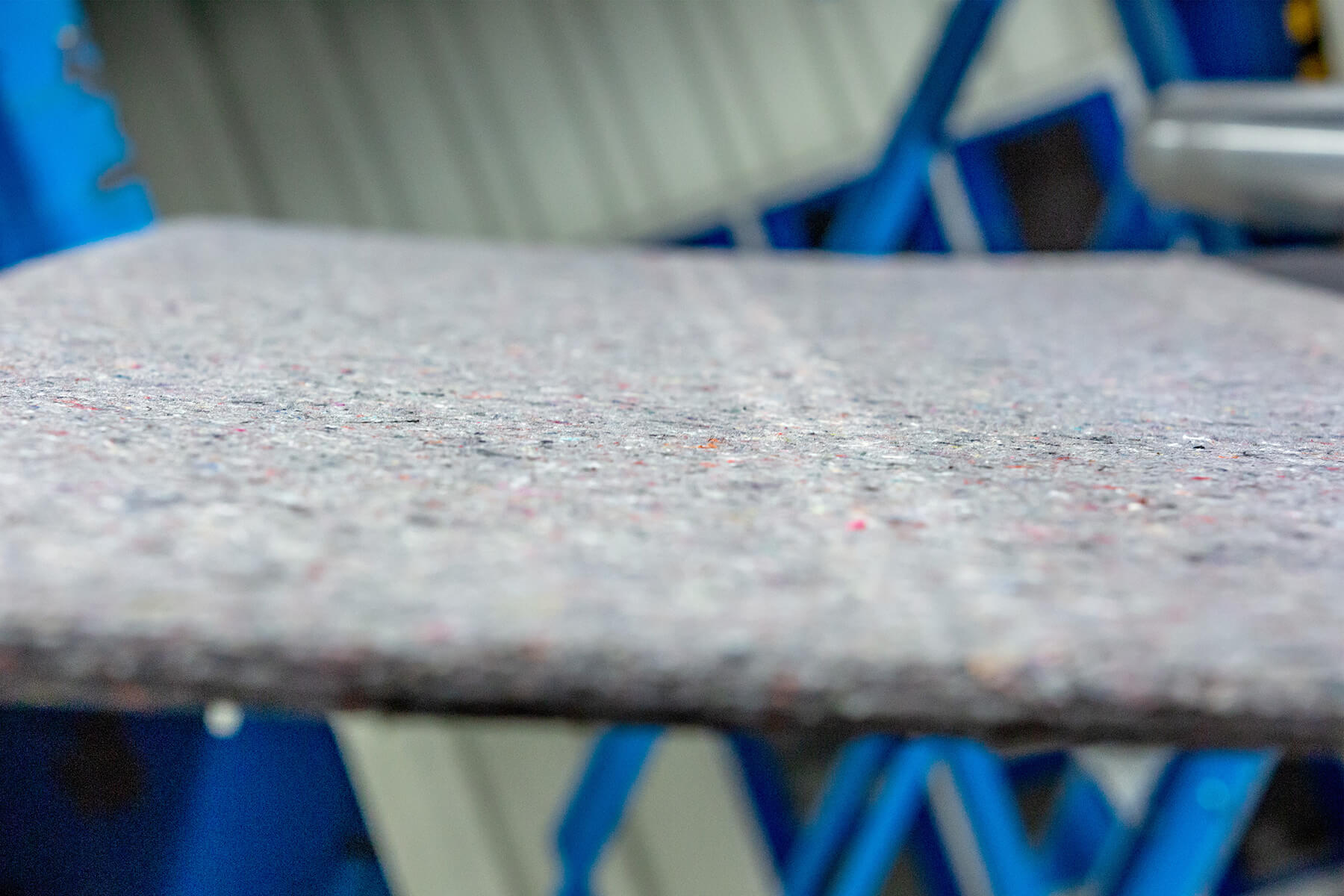 Needling: Barbed needles pierce the web and, in doing so, connect the individual fibres with each other.
Heat is applied to melt the fibre components, which then bond firmly together as they cool.
Specific chemicals, such as binders, are applied to make the fibres bond together, under the influence of heat, for example.

Here, too, the type of application and the function of the nonwoven determine which finishing processes are required.
Further chemical or physical treatment of the nonwoven to obtain special properties: e.g. absorbing, insulating, filtering properties etc.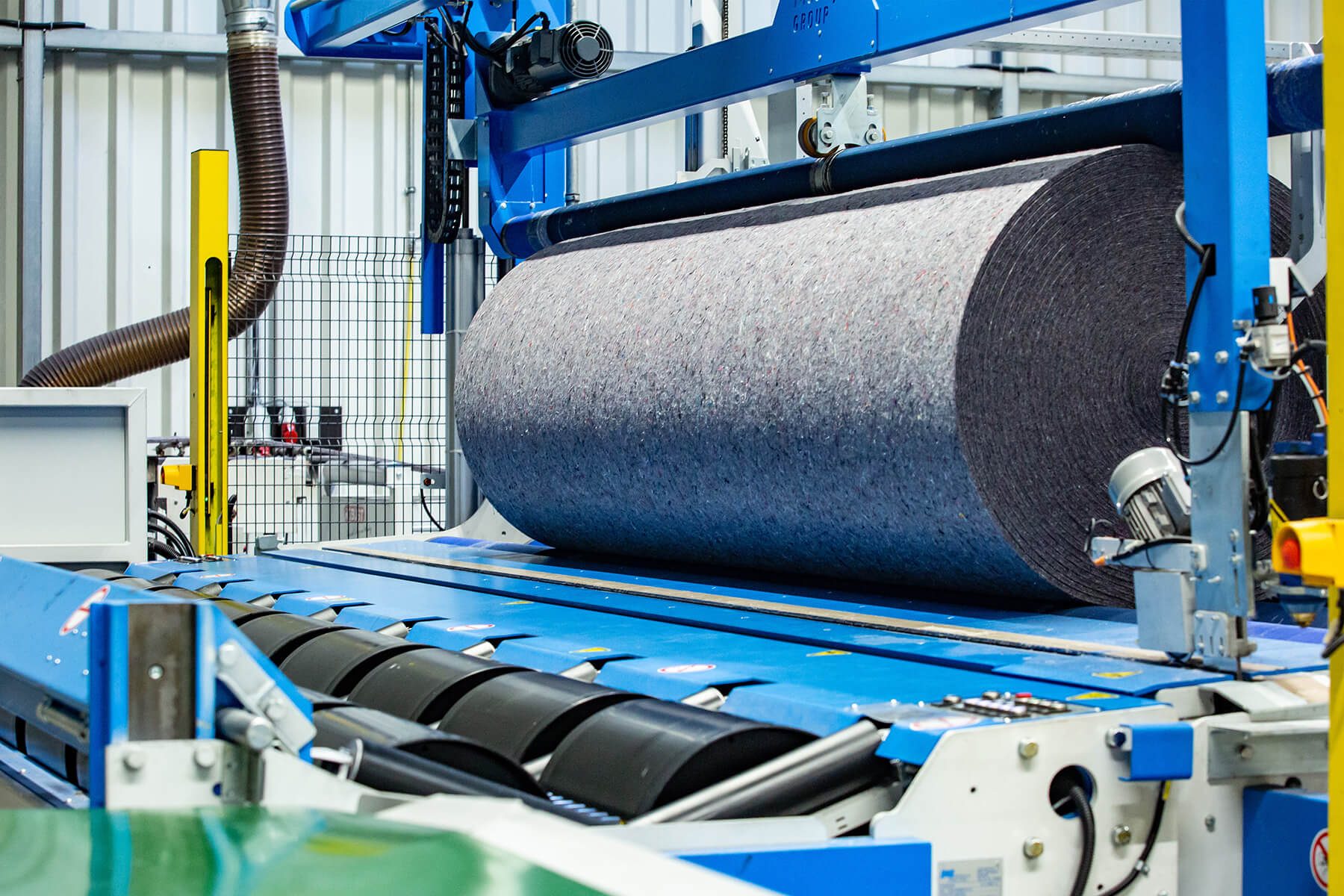 Our customers can design each step of the production to meet their needs, and can even be present.
We provide advice during processing of the nonwoven samples at the customer

'

s premises.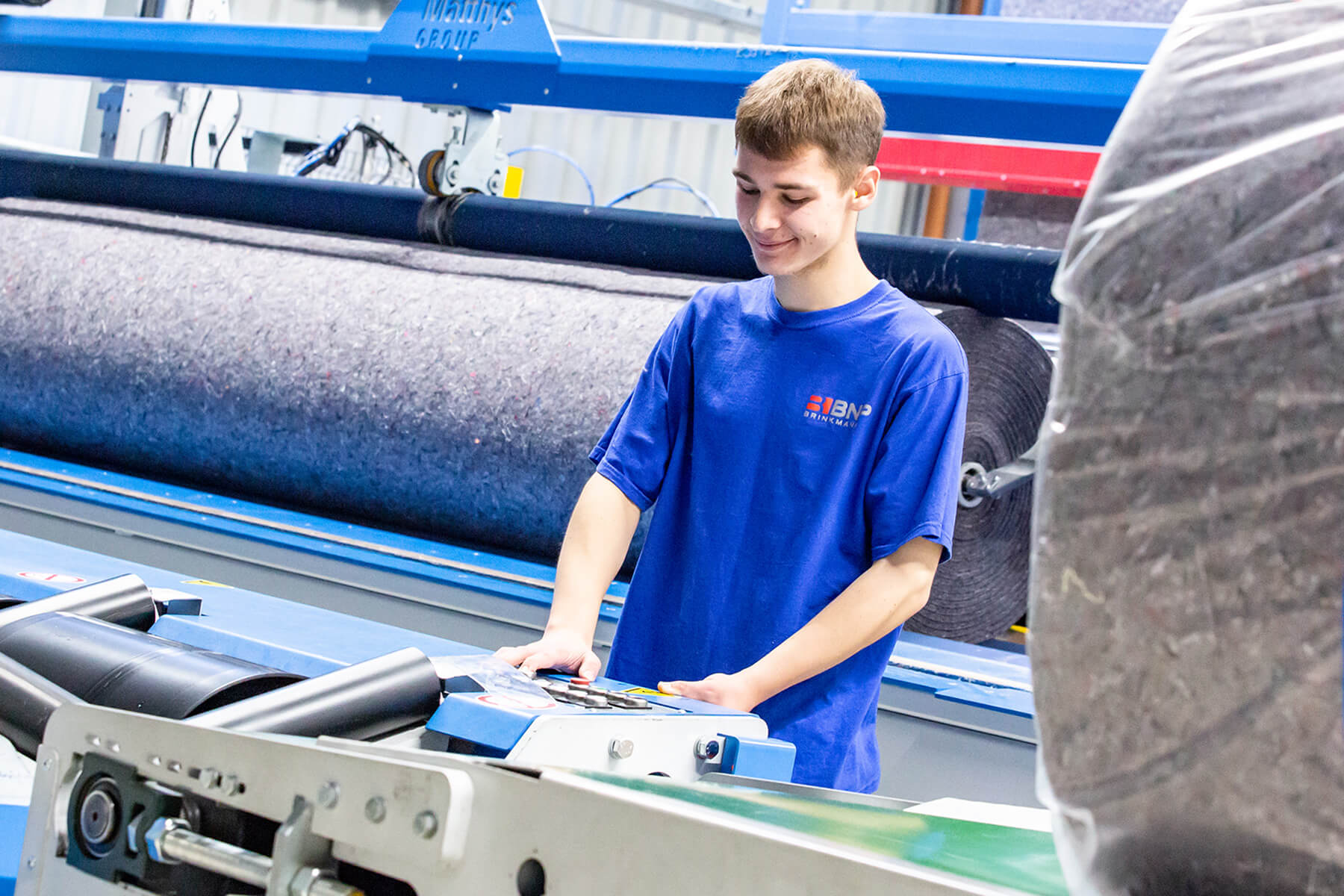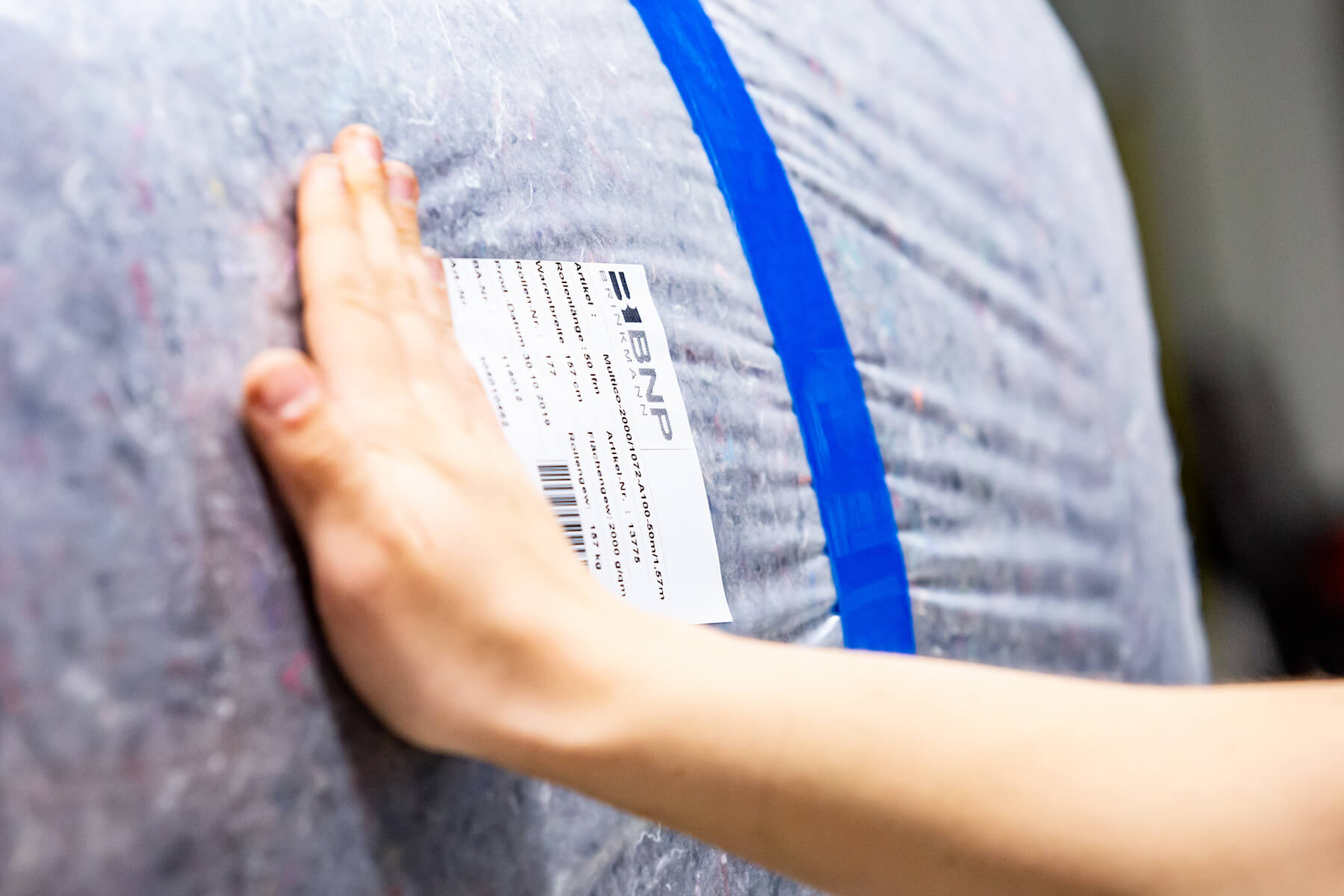 Tailored to the type of use
We manufacture products for vehicle construction (or mobility applications) and for the construction sector and geo-industry.
Nonwovens are particularly important in the mobility industry and are used in various fields of application, such as soundproofing and thermal insulation.
We manufacture products for various applications and challenges in the construction industry.
Thanks to their versatility, nonwovens are particularly in demand in the geo sector. Depending on the type of application, they have to meet different requirements.
Nonwovens for sound absorption
Sound absorption is one of the main functions of nonwovens, which means they are used in various areas.